Soccer is a global sport that attracts millions of fans and players from different countries and backgrounds. It is also a sport that can change lives and inspire dreams. One of the most remarkable examples is Alphonso Davies, a young Canadian player who rose from a refugee camp in Ghana to the top of European soccer with Bayern Munich. His story is one of resilience, perseverance, and success.
Player Trajectory
Alphonso Davies has had an incredible journey, from being a refugee born in Ghana to becoming one of the best left-backs in the world. His parents settled in Buduburam after fleeing from a civil war in Libya, where Davies was born on November 2, 2000. When he was five, his family moved to Canada as part of a resettlement program and settled in Edmonton, Alberta.
Davies started playing soccer young and joined the Edmonton Strikers, a local club. He showed great talent and potential and was scouted by the Vancouver Whitecaps FC, a Major League Soccer (MLS) team. He joined their youth academy in 2015 and made his professional debut for their second team, Whitecaps FC 2, in 2016. He became the first player born in the 2000s to play in an MLS match.
In 2018, Davies had a breakthrough season with the Whitecaps FC, scoring eight goals and providing 11 assists in 31 appearances. He also became a Canadian citizen and debuted for the national team, becoming the youngest player to represent Canada.
He impressed with his speed, dribbling, and creativity and attracted the attention of several European clubs. In July 2018, he signed a contract with Bayern Munich for a then-record MLS transfer fee of €14 million. He joined the German club in January 2019 and has become a key player.
Detailed Statistics
Davies has played 113 games for Bayern Munich since joining them in 2019. He has scored six goals and provided 18 assists for them. He has also won nine trophies with them, including three Bundesliga titles, two DFB-Pokal cups, one UEFA Champions League title, one UEFA Super Cup title, one FIFA Club World Cup title, and one DFL-Supercup title. He has an average rating of 7.15 out of 10.
Davies has also played 42 games for Canada since debuting in 2017. He has scored 14 goals and provided seven assists for them. He has also participated in two CONCACAF Gold Cups, reaching the quarter-finals in both editions.
He has also helped Canada qualify for their first FIFA World Cup since 1986 by scoring their first-ever World Cup goal against Mexico in 2022. He has an average rating of 7.67 out of 10, according to WhoScored.com
Davies is one of the most popular players among fans and media worldwide. He has over 4 million followers on Instagram and over 600 thousand followers on Twitter. He is also one of the most marketable players in soccer, having signed endorsement deals with brands like Adidas, EA Sports, Pepsi, and Gillette. He is also one of the most attractive players for Canadian Sports betting sites, as he offers many opportunities for fans to follow his performance and place bets on his goals, assists, tackles, crosses, and more.
Player Profile
Davies plays as a left-back or winger for Bayern Munich and the Canadian national team. He is known for his exceptional pace, which has earned him the nickname "The Roadrunner". He is also skillful with the ball and can beat defenders with his dribbling and tricks. He is versatile and can play in different positions on the left flank. He is also strong, agile, and composed on the field.
His coaches and teammates have praised Davies for his work ethic, attitude, and personality. He is humble, friendly, and cheerful, and he always tries to improve his game. He is also very passionate about representing his country and his continent. Davies is also an ambassador for the United Nations refugee agency (UNHCR) He uses his platform to raise awareness and support for refugees worldwide.
Davies has been compared to some of the best players in his position, such as Marcelo, David Alaba, and Jordi Alba. He has also been inspired by players like Cristiano Ronaldo, Lionel Messi, and Neymar. He has won several individual and team awards, including the Bundesliga Rookie of the Season for 2019–20, the CONCACAF Men's Player of the Year for 2021 and 2022, and the continental treble with Bayern Munich in 2020. He is widely considered one of the best full-backs in the world and one of the most exciting young talents in soccer.
History
Davies was born in a refugee camp in Ghana, facing many challenges and hardships. When he was five, he moved to Canada with his family and had to adapt to a new culture and environment.
He started playing soccer as a way of expressing himself and making friends. He soon discovered his passion and talent for the game and pursued his dream of becoming a professional player.
Davies has overcome many obstacles and barriers in his career. He had to deal with racism, discrimination, and prejudice from some people who doubted his abilities and identity. He had to prove himself in an unpopular or supported sport in Canada.
He had to leave his home and family at a young age to join a new club and country. He had to face the pressure and expectations of playing for one of the biggest clubs in the world. He had to cope with injuries, setbacks, and competition for his position.
Davies has also achieved many milestones and accomplishments in his career. He has broken many records and made history for himself, his club, and his country. He has become the first player born in the 2000s to play in an MLS match, the first Canadian international to win the UEFA Champions League, the first Canadian male player to score at a FIFA World Cup, and the first soccer player to become a UNHCR ambassador. He has also inspired many people worldwide with his story and his performance.
Summary
Alphonso Davies is a player who has overcome many obstacles and challenges to achieve his goals and dreams. He is a player who has shown exceptional talent and potential on the pitch, winning many trophies and awards with both club and country. He is a player who has represented Canada with pride and passion, helping them qualify for their first World Cup in 37 years.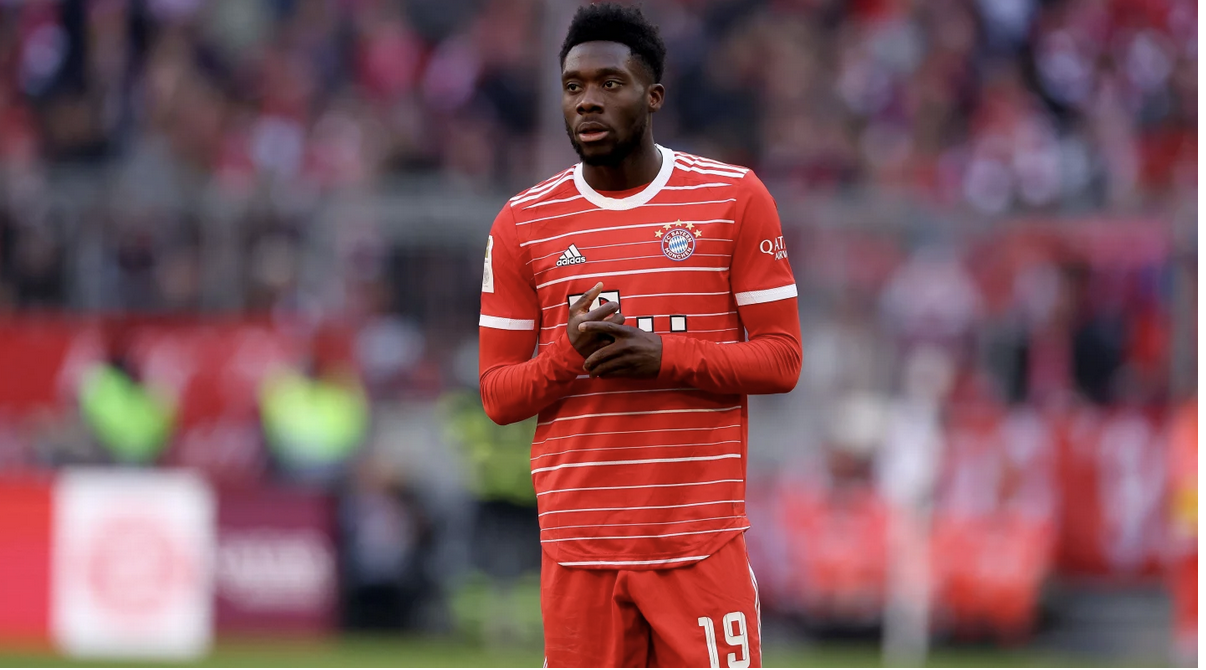 He is also a player who has used his fame and fortune to support various causes, such as refugees, children, and education. He is more than just a player; he is a role model, a humanitarian, and a hero. He is Alphonso Davies, the young Canadian who made it to the Bundesliga.